Tax return
Tax return for personal income tax online Slovakia, processing and submission of tax return Type A and B.
Simply online, quickly from the comfort of your home.
Tax consultancy for legal entities according to the current Slovak legislation. You will get a solution to tax issues directly from a tax advisor.
Consulting in the field of VAT. Value added tax occurs in every business transaction. We will find you a legal and at the same time effective solution for your business transactions. We will help with the preparation of statements and registration of value added tax.
Devote yourself fully to business and we will take care of your accounting, according to applicable legal regulations, directly from a tax advisor.
Financial reporting and controlling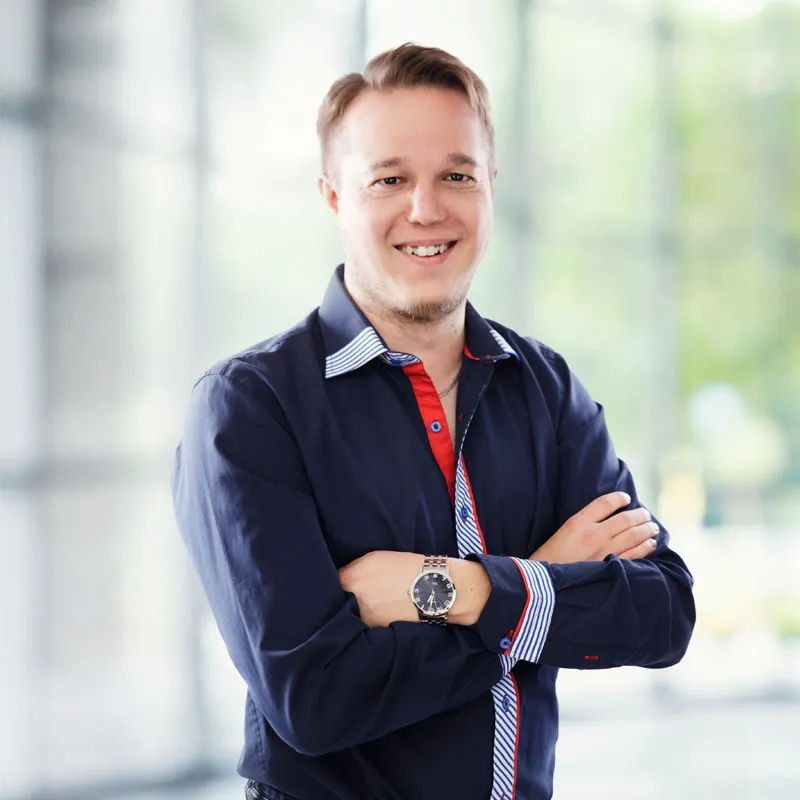 We help companies navigate the tax system
Frequently asked questions
To process your tax return, just fill out our online form, where you answer the questions step by step and fill in your income data. Of course, you have the option to upload income data.
Contact us by phone at +421 902 067 075, where the exact procedure and the entry of all necessary documents will be explained to you. The advantage is also the consultation of your life situation, where we will advise you on how to best optimize your taxes.
We can send the processed tax return for natural persons in the Slovak Republic for you and you can do everything online from the comfort of your home.
Client reviews
Vypracované daňové priznanie je super, ďakujem Môžem Vás osloviť aj budúci rok z tohto dôvodu?
Vypracované daňové priznanie je super, ďakujem Môžem Vás osloviť aj budúci rok z tohto dôvodu?
Thank you very much for support!
Have a good day,
S vypracovaním daňového priznania som bola veľmi spokojná. Všetko prebehlo online profesionálne a hlavne ochotný prístup. Odporúčam
Daňové priznanie vypracuje on – line pre pracujúcich v SR a aj v zahraničí. Rýchle, ústretové jednanie. Super – odporúčam !
Odporúčam, promptnosť, profesionálny prístup, všetko on-line. Bola som spokojná.
Veľmi dobre spracovanie daňových priznaní online. Profesionálny a korektný prístup ku klientom. Spoločnosť so spoluprácou.
Toto daňové priznanie online odporúčam. Ústretové a rýchle jednanie, ďakujem.
Super prístup, rýchle jednanie, profesionalita. Určite odporúčam.
Super pristup, rychle jednanie a ochota poradit aj v zlozitejsich pripadoch. Urcite odporucam
Spokojnosť. Rýchla a jednoduchá možnosť vybaviť daňové priznanie online. Odporúčam
Spokojnosť, ústretovosť a rýchle jednanie. Odporúčam
Vsetko v poriadku, ustretovy pristup a jednoduchost.
Maximálna spokojnosť, super prístup
Vsetko bol dobre. Martin helped me with my tax declaractions in the last 6 years and the resuly was very good and clear
Ing. Martin Vrábel
"Entrepreneurship is not only about business, but also about legal obligations in the area of taxes and bookkeeping.
Leave it to us and devote yourself fully to your business."
I prepare all tax returns personally, as a certified tax advisor registered in the Chamber of Tax Advisors.
I have been dealing with tax returns since 2015 and during that time I have prepared more than 1,500 tax returns. In addition, I offer you tax advice for your business transactions, where you will get a legal solution with optimized tax costs.
I am also a financial analyst and keeping accounts is not only a legal obligation but also a source of information for management. I realize that it is not easy for you to provide your personal data and data about your income to an unknown person. In this way, I would also like to reveal a piece of my life so that you too know who is in charge of your tax return.